Thermaltake Level 20 GT RGB Plus Edition Full Tower Chassis
The Level 20 GT RGB Plus is the premium full tower in the level 20 range – specially outfitted with RGB Plus products. Level 20 GT RGB Plus features four tempered glass panels with locking hinged doors, E-ATX motherboard support, patented PCI-E slot design and a removable power cover.
The Level 20 GT RGB comes preinstalled with two Riing Plus 20 RGB in the front & one Riing Plus 14 RGB fans in the rear. These RGB Plus fans are custom-designed to work with our AI Voice Control software, as well as with Amazon Alexa. The lighting effects can also be synchronized with Razer's RGB products via Razer Chroma software.
The Level 20 GT RGB takes our latest case innovations and wraps them in an ultra-modern style that's utterly unique in the case market today.
Stand out from the crowd with the Level 20.


*The image is for reference only.
*Two 200mm Riing Plus 20 RGB fans and one 140mm Riing Plus 14 RGB fan are included.
TT Premium
To continue achieving the corporate mission of delivering the perfect user experience, Thermaltake developed "TT Premium" with the essence of combining supreme quality products with a new logo design. TT Premium is far more than just a guarantee of quality. Behind the name, it represents the passion in DIY, Modding and Thermaltake's desire to be the most innovative brand in the PC hardware market. To satisfy the demand of the high-end PC users, TT Premium follows its core values of Excellent Quality, Unique Design, Diverse Combinations and Boundless Creativity to provide a high performance PC product for every enthusiast.
Tt LCS Certified
Tt LCS Certified is a Thermaltake exclusive certification applied to only products that pass the design and hardcore enthusiasts standards that a true LCS chassis should be held to. The Tt LCS certification was created so that we at Thermaltake can designate to all power users which chassis have been tested to be best compatible with extreme liquid cooling configurations to ensure you get the best performance from the best features and fitment.
TT RGB PLUS
TT RGB PLUS Ecosystem is the intelligent lighting system for PCs that combines the most advanced addressable LED lighting with Thermaltake's patented TT RGB PLUS Software. TT RGB PLUS ecosystem provides nearly unlimited possibilities for playing with colors, synchronizing lights to games, music, CPU temperatures or other TT RGB PLUS products, including case fans, CPU/VGA waterblocks, AIO CPU coolers, PSUs, LED strips, gaming keyboards, headsets, mice and mouse pad. The patented software allows users to change the light modes, colors, speeds, brightness, fan speeds, and even supports AI voice control in iOS and Android devices.

Preinstalled with 2 Riing Plus 20 RGB and 1 Riing Plus 14 RGB Fans
Thermaltake Riing Plus 20/14 Fan TT Premium Edition. 120mm/140mm high-static pressure fans with a patented 16.8 million colors LED ring and 12 addressable LEDs, the Riing Plus 20/14 RGB features compression blades and hydraulic bearing, and can be controlled by the patented TT RGB PLUS Software and AI interactive voice control.
Superior Hardware and Liquid Cooling Support
The Level 20 GT RGB supports up to E-ATX motherboards, CPU coolers up to 200mm in height, VGA lengths up to 310mm and PSU sizes up to 220mm in length.
On top of this, the GT is also fully capable of housing a complete liquid cooling system, including our range of PR-22 pumps and RGB Plus hardware.
*The image is for reference only.
*Two 200mm Riing Plus 20 RGB fans and one 140mm Riing Plus 14 RGB fan are included.
Patented Rotational PCI-E 8 Slots Design
Our brand new patented rotational PCI-E system allows you to stack multiple GPUs either vertically or horizontally, depending on how you want to build your system.

US Patent: 16/011,664
Taiwan Patent: M569542
China Patent: 201821058706.3

Vertical Radiator Placement
Whether you're building a custom loop or running an AIO CPU cooler, the Level 20 GT RGB lets you mount your radiator against the back panel to show off your RGB fans. The back panel provides adequate exhaust while putting your RGB fans on display, with support for up to a 420mm radiator as well as radiator support on the front and top of the chassis.
*The image is for reference only.
*Two 200mm Riing Plus 20 RGB fans and one 140mm Riing Plus 14 RGB fan are included.
Power Cover Design
The Level 20 GT RGB is designed with a removable power cover, which can be used to organize unused cables to make for a tidy-looking system.
Four Tempered Glass Panels
The Level 20 GT RGB features tempered glass panels on the front, top and both sides. The left and right hinged doors are also equipped with smart lock security systems to secure the inner components of your case.
*The image is for reference only.
*Two 200mm Riing Plus 20 RGB fans and one 140mm Riing Plus 14 RGB fan are included.
Modern I/O Support (USB Type-C™ & USB 3.0)
The top-right panel features two USB 3.0 and two USB 2.0 data transfer ports, along with one USB 3.1 Type-C port
DMD: Dismantlable Modular Design
Strip your case down to the bones and install elements when and as you need them with our modular design. The level 20 GT RGB features modular panels, racks, brackets, and pre-design mounting arrays. No more unreachable screw corners or gaps, installation can be a breeze with our Dismantlable Modular Design.
Level 20 GT RGB Plus Radiator Support List
Radiator Compatibility List
120
mm
240
mm
360
mm
140
mm
280
mm
420
mm
180
mm
360
mm

Front

●
●
●
●
●
●
●
●
Top
●
●
●
●
●
-
●
●
Rear
●
-
-
●
-
-
-
-
Right
●
●
●
●
●
●
-
-
Bottom
●
●
-
-
-
-
-
-
All-in-One Compatibility List
(Water 3.0 and Floe series)

Performer

Pro

240
Series

360
Series

140 Series

280 Series

Front

-
-
-
-
-
-
Top
●
●
●
●
●
●
Rear
●
●
-
-
●
-
Right
●
●
●
●
●
●
Bottom
-
-
-
-
-
-
Level 20 GT RGB Plus Fan Support List
Fan Compatibility List
120mm
140mm
200mm

Front

3
3
2
Top
3
3
2
Rear
1
1
-
Bottom
2
-
-
Thermaltake Compatible Fan
120mm
140mm
200mm
Pure Fan Series

●

●

●
Luna Fan Series

●

●

●
Riing Fan Series

●

●

●
Nowe oprogramowanie TT RGB PLUS
Wersja 2.0 , to nowa wersja opatentowanego oprogramowania Thermaltake TT RGB PLUS, zapewniająca więcej efektów świetlnych i funkcji monitorowania komputera.

Wersja 1.0 — opatentowanego oprogramowania Thermaltake do synchronizacji produktów TT RGB PLUS z adresowalnymi diodami LED..
Uwaga: TT RGB PLUS 2.0 i TT RGB PLUS 1.0 uzupelniają się nawzajem; użytkownicy mogą zainstalować tylko jedną wersję TT RGB PLUS.

2.0 POBIERZ TERAZ 2.0 INSTRUKCJA OBSŁUGI
1.0 POBIERZ TERAZ 1.0 DOWIEDZ SIĘ WIĘCEJ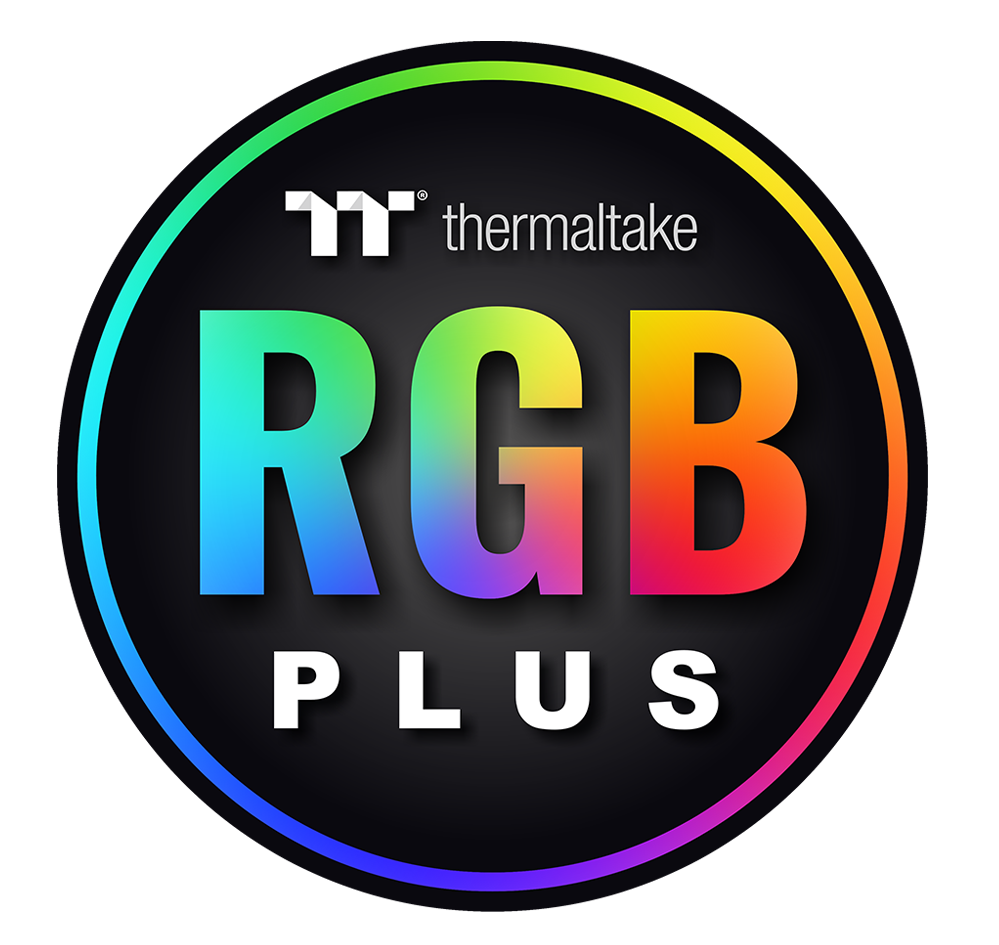 Synchronizacja z Razer Chroma Lighting
Wszystkie produkty Thermaltake TT RGB PLUS można połączyć z ekosystemem Razer Chroma, Razer Synapse 3. Użytkownicy mogą doświadczyć zsynchronizowanych efektów podświetlenia RGB w systemie chłodzenia cieczą TT RGB PLUS i sprzęcie do gier Razer!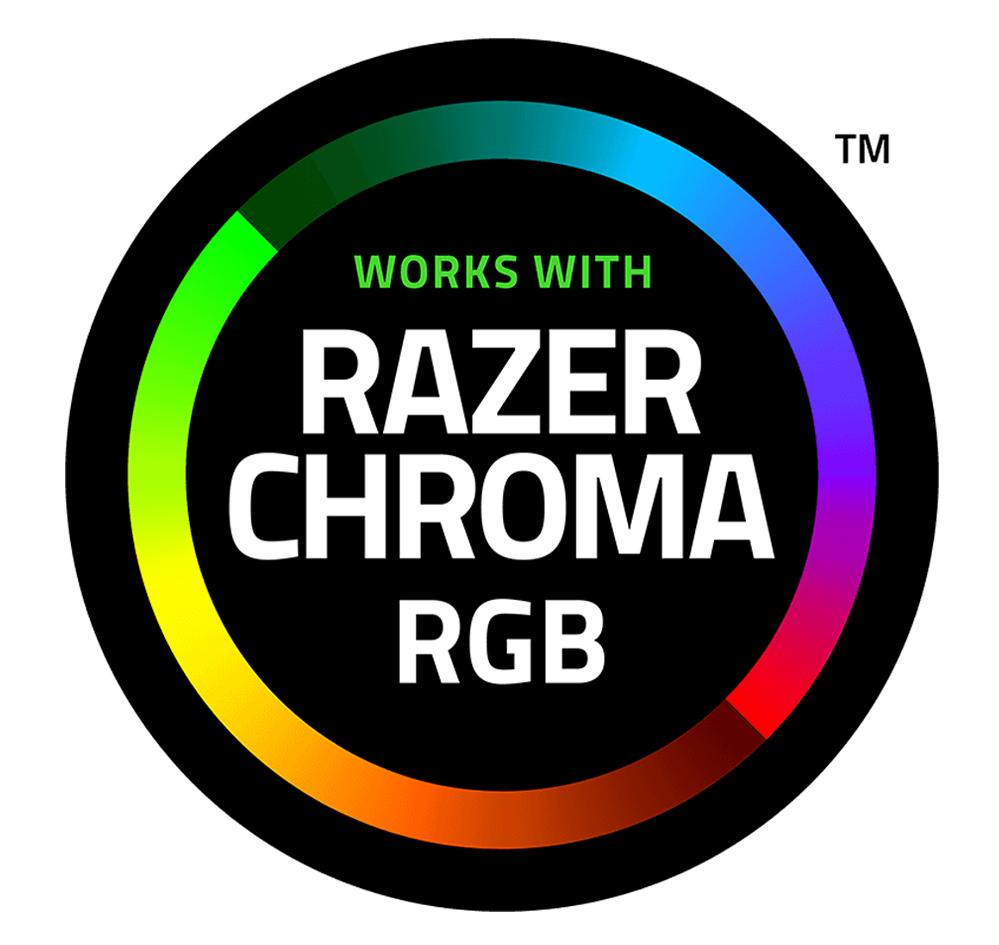 Współpracuje z Amazon Alexa
Wszystkie produkty Thermaltake TT RGB PLUS obsługują usługę Amazon Alexa Voice Service, umożliwiając wydawanie poleceń głosowych urządzeniom obsługującym Alexa.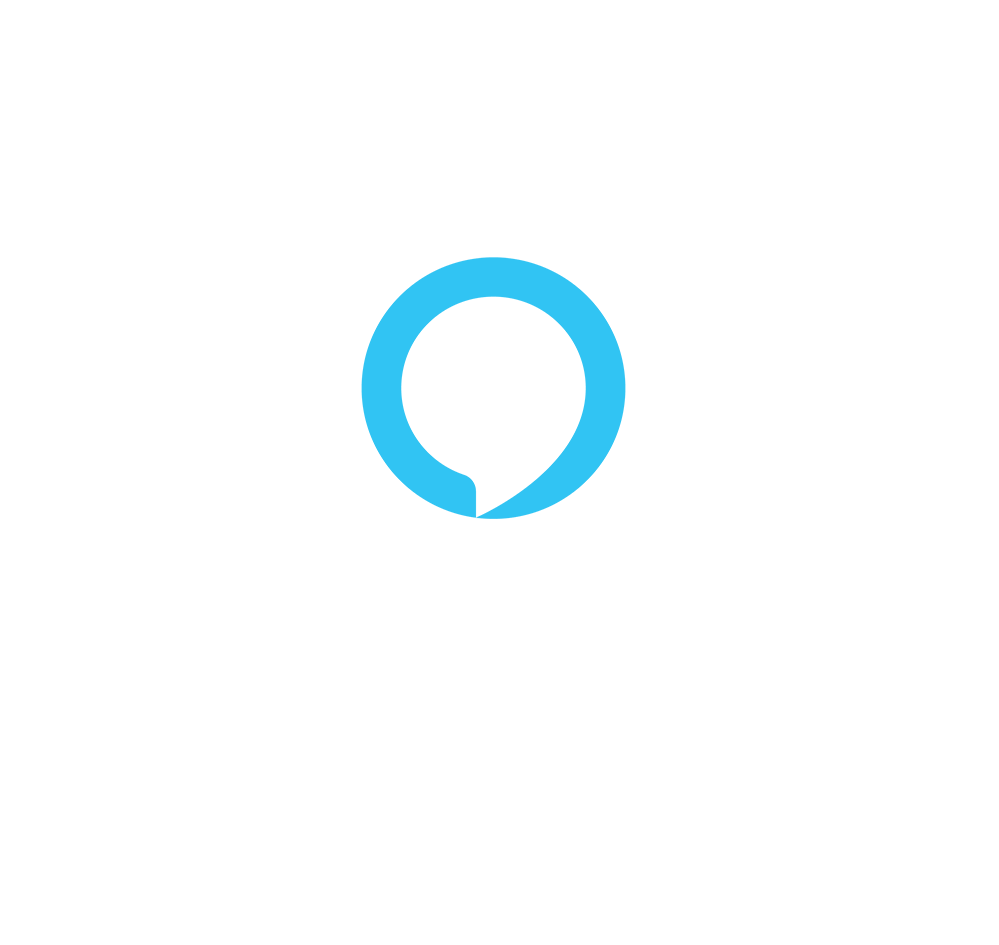 Więcej informacji
P/N
CA-1K9-00F1WN-01
Saria
Level 20
Model
Level 20 GT RGB Plus edition
RODZAJ OBUDOWY
Full Tower
Wymiar (Wys. x Szer. x Gł.)
580 x 294 x 592 mm
(22.9 x 11.6 x 23.3 inch)
WAGA NETTO
20.1 kg / 44.31 lb
PANEL BOCZNY
5mm Tempered Glass x 4 (Left & Right & Front & Top)
Kolor
Exterior & Interior : Black
MATERIAŁ
SPCC
SYSTEM CHŁODZENIA
Front (intake) :
200 x 200 x 30 mm Riing Plus RGB fan
(500 - 1000rpm, 29.2dBA) x2
Rear (exhaust) :
140 x 140 x 25 mm Riing Plus RGB fan
(500 - 1400rpm, 28dBA)
Zatoki dyskowe
-Dostępne
-Ukryte

2.5" x 4 or 3.5" x 4 (HDD Rack)
2.5" x 4 or 3.5" x 2 (HDD Bracket)
2.5" x 2 or 3.5" x 1 (Without HDD Rack)
GNIAZDA ROZSZERZEŃ
8
PŁYTY GŁÓWNE
6.7" x 6.7" (Mini ITX), 9.6" x 9.6" (Micro ATX), 12" x 9.6" (ATX), 12" x 13"(E-ATX)
I/O Port
USB 3.0 x 2, USB 2.0 x 2, HD Audio x 1, Type-C x 1
ZASILACZ
Standard PS2 PSU (optional)
WSPARCIE WENTYLATORÓW
Front:
3 x 120mm, 3 x 140mm, 2 x 200mm
Top:
3 x 120mm, 3 x 140mm, 2 x 200mm
Rear:
1 x 120mm, 1 x 140mm
Bottom:
2 x 120mm
WIELKOŚĆ CHŁODNICY
Front:
1 x 360mm, 1 x 420mm, 1 x 360mm(For 200mm fan)
Top:
1 x 360mm, 1 x 360mm(For 200mm fan)
Rear:
1 x 120mm, 1 x 140mm
Right:
1 x 360mm, 1 x 420mm (AIO: 1 x360mm, 1 x 280mm)
Bottom:
1 x 240mm
PRZEŚWIT
CPU cooler height limitation:
200mm
VGA length limitation:
310mm(With HDD Rack)
410mm(Without HDD Rack)
PSU length limitation:
220mm (Without Bottom Fan)
PROS

Superior Build Quality (Four 5mm Tempered Glass Panels/Two Feature Hinges And Locks)
Spacious Interior (410mm GPUs/200mm CPU Coolers/220mm PSU's)
Room For Up To 9 Fans
Room For Up To 3 Radiators (Effectively)
Room For Up To 11 2.5" And/or 7 3.5" And 1 2.5" Drives
Rotational PCI-E Bracket System
Removable Drive Cages
3 Vertical 2.5/3.5" Drive Trays
3 Pre-Installed Riing PLUS RGB Fans (Software Controlled)

<More>
I have been reviewing 2 cases from Thermaltake at the same time, and both of them are comfortably the best cases I have had the pleasure to use.
With this, you get a traditional full tower design that offers every feature you could possibly want and more. Build quality is exceptional, and if you love tempered glass and RGB then this really is a dream case.
I can't think of anything that annoyed me during the build process, at first, I thought the PSU shroud was going to be awkward, but I just removed it temporarily.
For £300 there is not a lot of room for error, and thankfully Thermaltake has delivered an exceptional case for gamers with deep pockets.
<More>
PRO

Tolle Glasdicke
Sehr gute Türscharniere
Lüfter ein optisches und technisches Highlight
Umfangreiche Radiator-Installationsmöglichkeiten
Top Temperatur bei Test-Szenarium
Konnektivität umfangreich
Schnelle und einfache Montage/Demontage durch Freiraum
Genug Platz auf der Rückseite für Kabel und Zusatzgeräte

Durchdachte PSU-Shroud, auch nach dem Grafikkarteneinbau einfach zu entfernen
<More>
User Manual
Nazwa pliku
Opis
Rozmiar
Version
Release Date
Drivers & Software
Nazwa pliku
Opis
Rozmiar
Version
Release Date